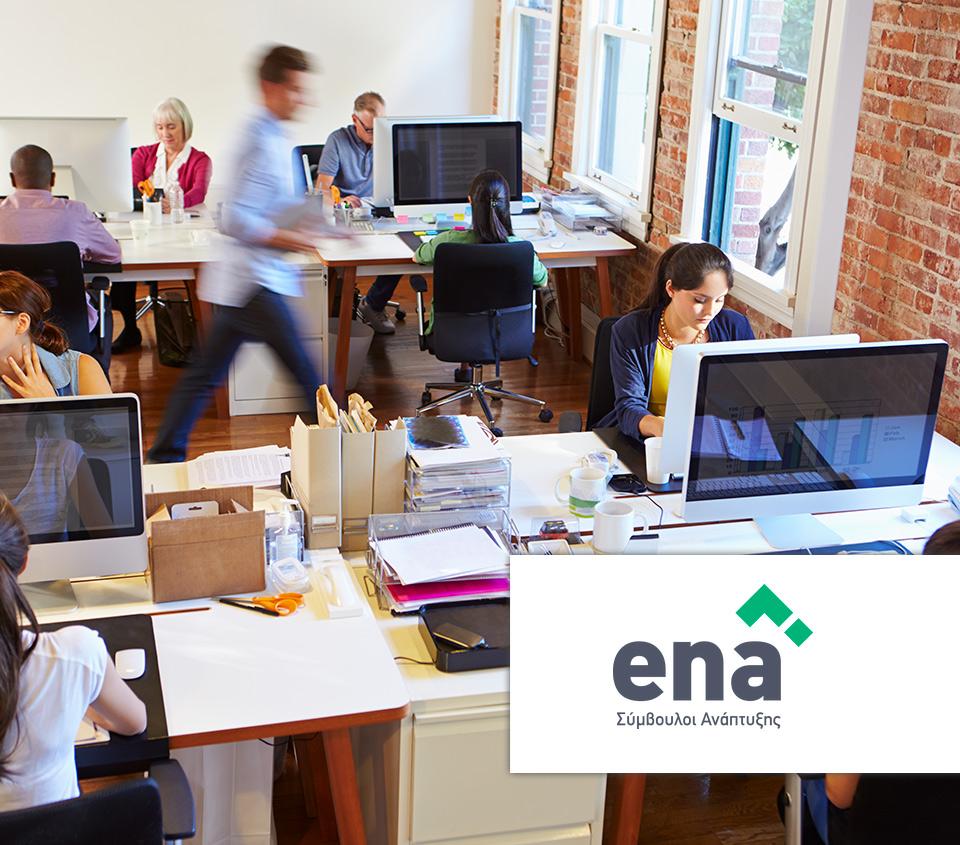 PROJECT DETAILS
The client , "ena Development Consultants", has assigned to Ten06 a strategic project, namely the formation of new business unit, "enadigital".
The purpose of Ten06 is to materialize the vision of the founders of the client to turn it from a significant regional consultant to a consulting and technology company operating at international standards. Taking as a driver the business activities of the company at national and European levels, the project capitalizes the experience of "ena" in the Region of Eastern Macedonia & Thrace and the proven quality of servicing more than 5.500 customers. Ten06 utilizes the experience of the client company's consultants, especially those with experience in the agriculture domain, in order to design complementary value-added services using technology.
In parallel, Ten06 supports "ena" in selecting the right technology to optimize its own business flows, to improve the customer service level, control the costs and increase the exposure of the company in new business opportunities.
As the project is in progress, "ena" already enjoys strategic cooperation with various organizations and technology companies, simplifications of business activities and new applications that increase the portfolio of services offered to end customers.