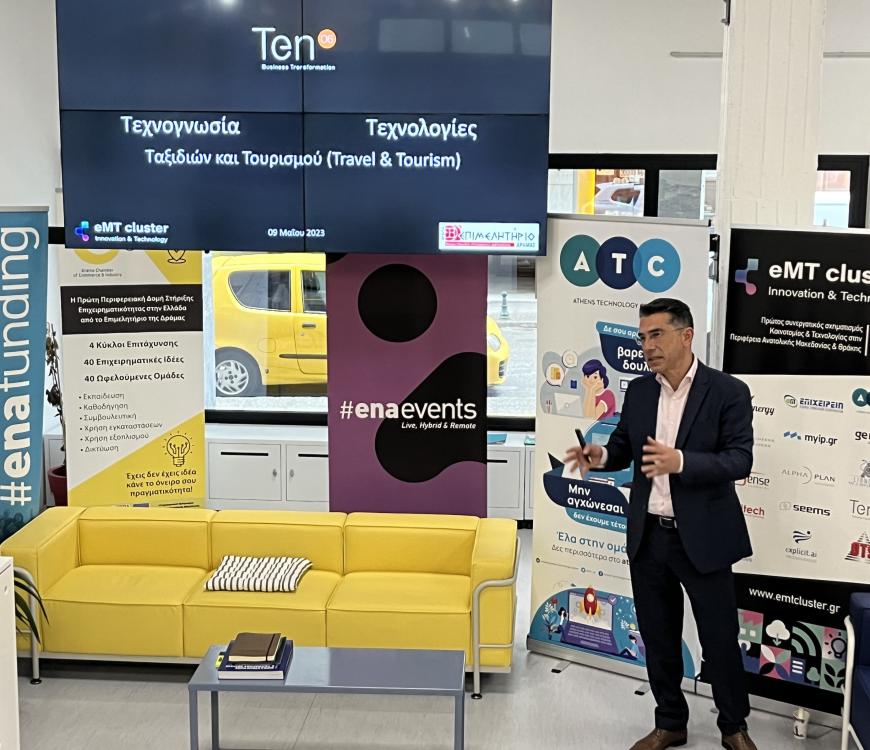 Ten06, in the context of the informative events organized by the eMT cluster in cooperation with the Chamber of Drama, presented Travel Technology solutions to the institutions of Drama.
Once again, Ten06 was hosted by the Chamber of Drama, at the Lab40 and presented the specialized and integrated Travel Technology solutions it develops, more specifically:
☑️ Booking Engines and APIs
☑️ Hotel and accommodation management systems
☑️ Booking systems for daily activities
concerning Local Authorities, Online Travel Agencies (OTAs) and Collective Entities.
For the proper implementation of the systems, the development team needs to know very well how the Tourism sector works in its entirety, so that the solutions they implement fit the needs of the professional.
For solutions that concern Local Authorities, Ten06 proposes the development of Tourism and Travel platforms that may include already existing proposals and solutions that have been made so that the destination as a whole can be highlighted, local service providers (hoteliers, transport activities, etc.) can be enhanced and the appropriate audience can be targeted through digital marketing.
Furher information about Ten06's solutions can be found here, or by sending an e-mail at info@ten06.gr.
10/05/2023