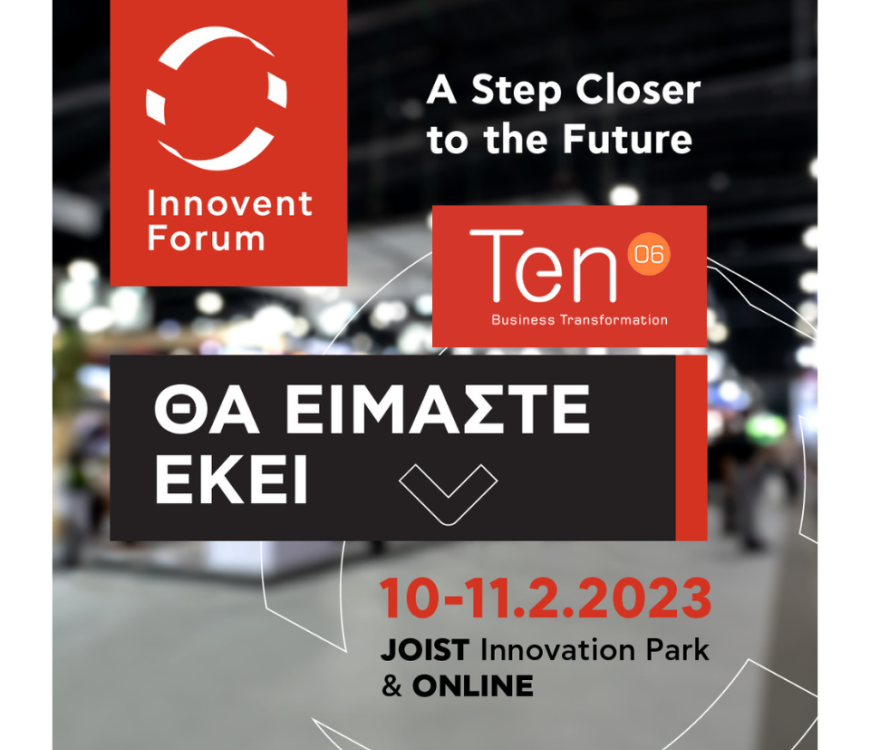 ⭕ A Step Closer to the Future: Ten06 will be present through eMT cluster in Innovent Forum 2023 and present its Business Blocks - technology components to facilitate fast development of online applications.
📅 10 & 11 February 2023
📍JOIST Innovation Park, Larissa Greece & Online
☑️  Parallel events, Speeches and Workshops
☑️  B2B & B2G Matchmaking Meetings
☑️  Live Broadcasting
The Innovent Forum, a two-days hybrid science & technology exhibition, promotes and highlights innovative products and services developed by companies, research centres and universities in Greece, aiming at their exploitation through networking and collaboration.
It is a platform for connecting businesses and research organisations, which will enhance the development of new products and services and inspire society.
Innovent Forum 2023 is the starting point for a dialogue on the evolution of innovation in key sectors of today's greek society.
Learn more here. 
06/02/2023