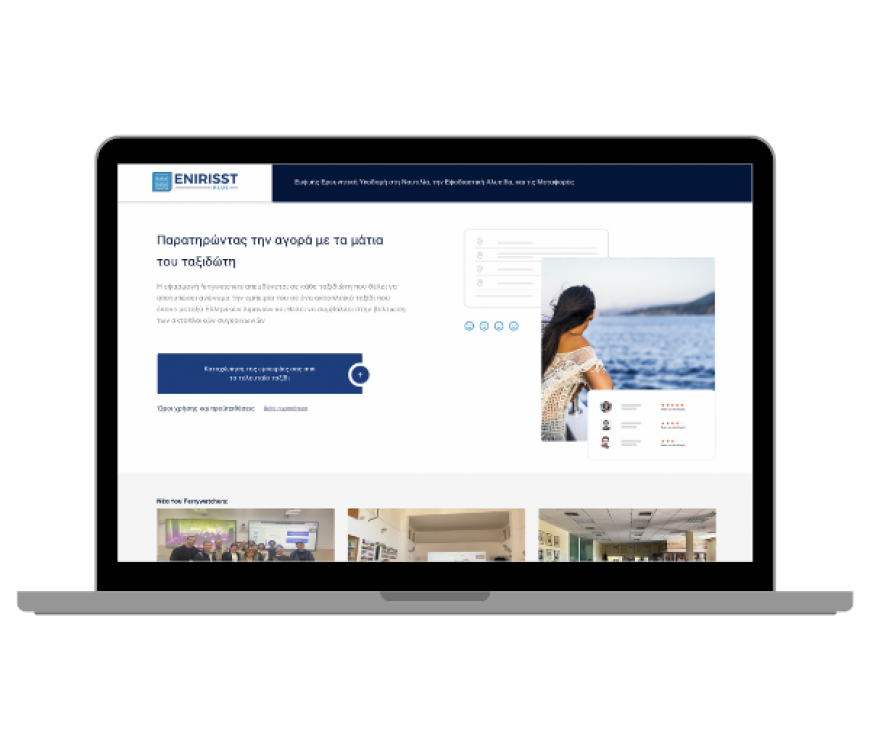 FerryWatchers: The web application developed by Ten06 on behalf of RESHIP of the University of Aegean within the ENIRISST+ project.
Ten06 developed the pioneering web application ferrywatchers within the ENIRISST+ project on behalf of the Laboratory in Research in Shipping and Port Management (Reship) of the University of Aegean. 
Ferrywatchers adheres to the principles of "Citizens Science" and its objective is to gather anonymously the opinion of ferry travellers in Greek ports and islands concerning the quality of the ferry service: frequency of the itinerary, punctuality, quality within the vessel, customer service and behavior, as well as opinion about price versus value. 
The preparation of the application has been based on extensive study work of the research team consisting of George Remoundos, Stefania Kollia, Markella Gota and headed by Professor Maria Lekakou, specializing in Blue economy with hands on experience in matters that promote the economic and social development of islands. Giorgos Papastamatiou, the founder of Ten06, participated as a member of this team, providing his experience in IT systems applied in the ferry and ports industry. 
The ferrywatchers application was implemented by the Ten06 development team, putting emphasis on ergonomic design, quick and accurate data collection, incorporating several tools from booking applications. The application in ready to interface with external systems possibly needed to cross-reference other data. 
The application is live (ferrywatchers.aegean.gr). It was exhibited in a webinar organised by the research team on the 27th of Sept 2023.
14/10/2023