Ten06, as an official partner of hoteliga, comes to complement the services it offers in the Travel & Tourism sector with hoteliga's solutions.
Hoteliga is an All-in-One cloud system (Property Management System (PMS), Channel Manager, Booking Engine and API) suitable for all kinds of properties (hotels, apartments, villas, hostels, camping, etc). The system is easy to use, with no installation required and mobile-friendly. A solid and affordable solution with happy customers around the world.  
The PMS
Hoteliga's Property Management System is an innovative cloud system that offers the hotel staff or the managers of vacation apartments, the ability to manage the daily operations of their property in a convenient way as well as work remotely, even with the use of a smartphone.
Hoteliga's PMS at a glance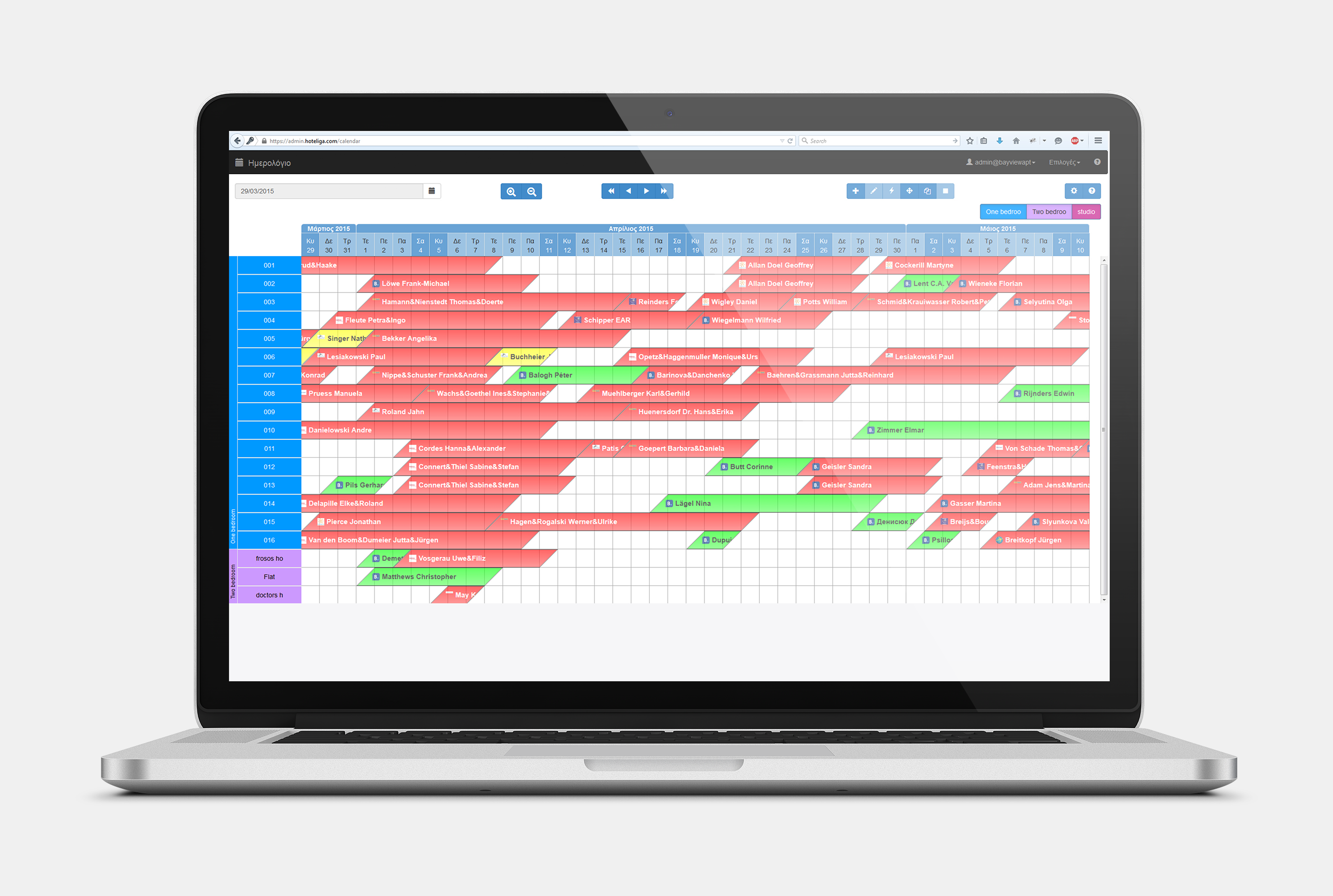 Functionalities:
Interactive calendar
Real-Time Tracking of Housekeeping
More than 120 Reports
Flexible Invoicing
Multi-user with Multiple Permissions
Multi-property
Management of Booking Agencies
Email Automation
Room Layout
Room Maintenance
The Channel Manager
Hoteliga's Channel Manager has certified connections with the major OTAs (Online Travel Agencies) in the international market. It has direct connection with booking.com, Expedia, Hotelbeds, Airbnb and Agoda while connection with more than 400 channels is provided through integrated partners. There is also a connection with TripAdvisor, when using hoteliga's Booking Engine.
Along with the Channel Manager, the reservations from the OTAs (e.g. booking.com, Expedia, Hotelbeds) are inserted automatically, while the room availability and the price changes are updated in real-time thus eliminating non-productive processes and avoiding overbooking.  
Hoteliga's Channel Manager at a glance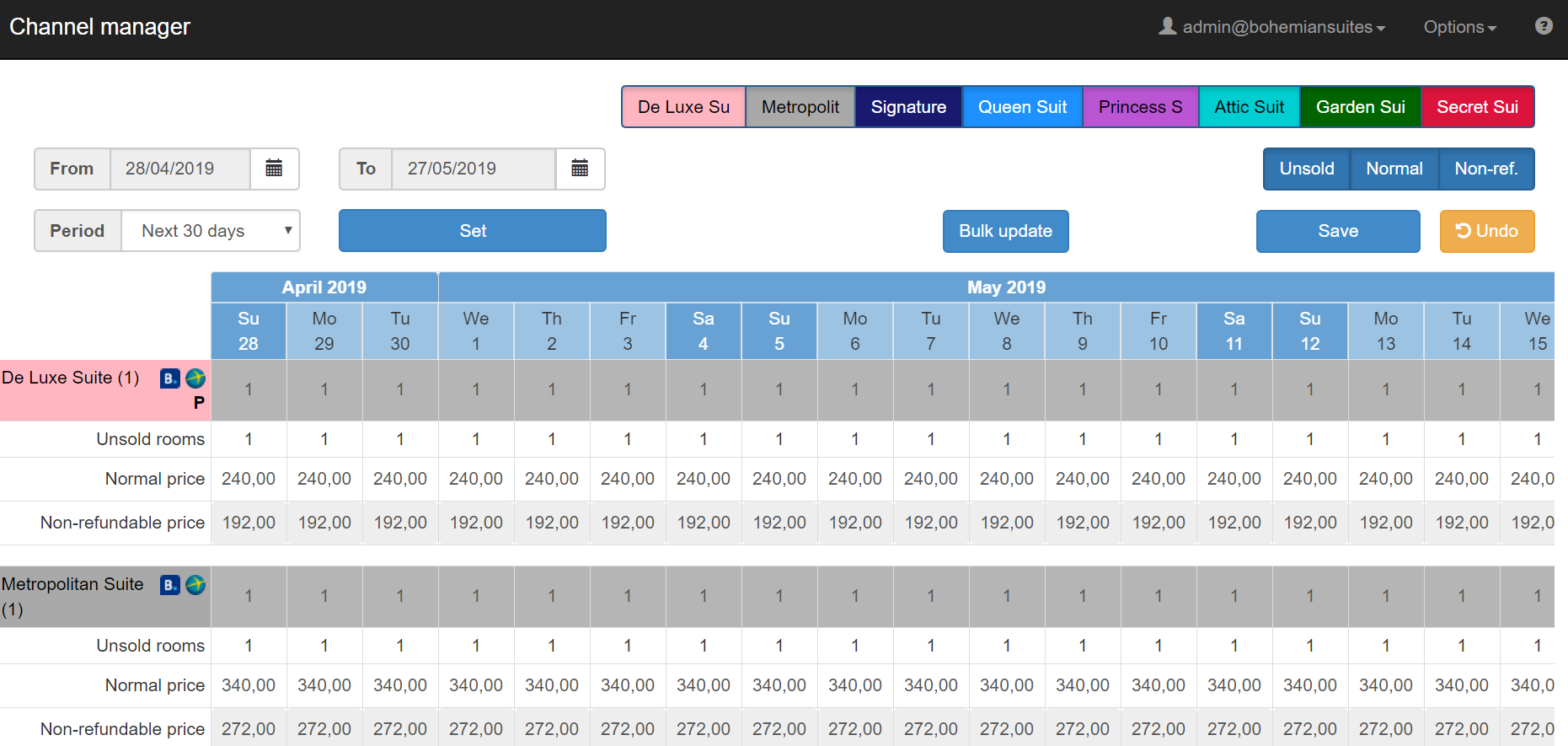 The Booking Engine
Hoteliga's Booking Engine can convert the visitors in your website into customers. The Booking Engine is directly connected with the PMS. Any changes in room availability (triggered by the PMS user or the connected channels) update immediately the Booking Engine room inventory. It is an independent and mobile friendly page that is set up for you and gets linked with your website through a URL.
There are no charged commissions for reservations made through the Booking Engine! Along with the off-line traditional payment methods, integration with various online payment gateways are available. Hoteliga's Booking Engine is a secure solution to increase direct and commission-free reservations through your hotel's website.  
Hoteliga's Booking Engine at glance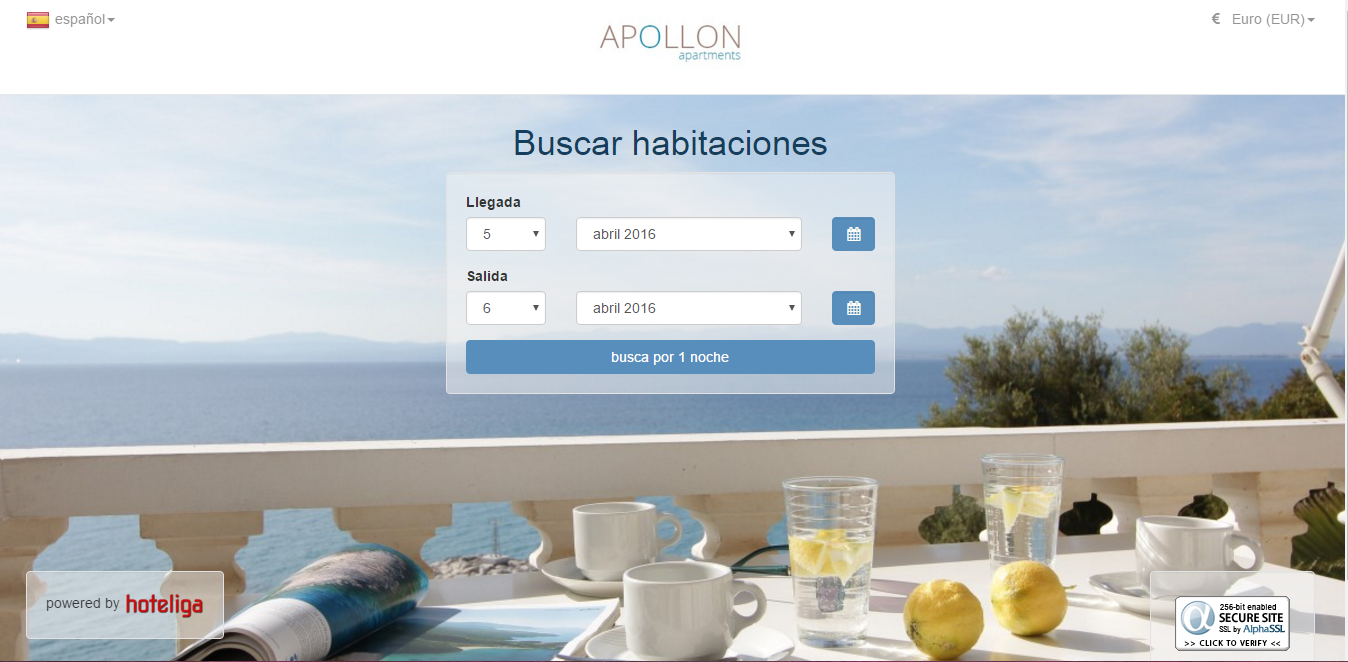 The API
Hoteliga's API is a powerful and exciting new way for hotels and apartment rentals to build full featured websites and applications with all the power of PMS's functionalities. In other words, API is the way two systems can exchange information and data. Do not miss the chance to integrate your hoteliga PMS with a variety of systems and applications like Online check in, Google Hotel Ads, RMS, passport scanner, POS and manage your property in a complete way!